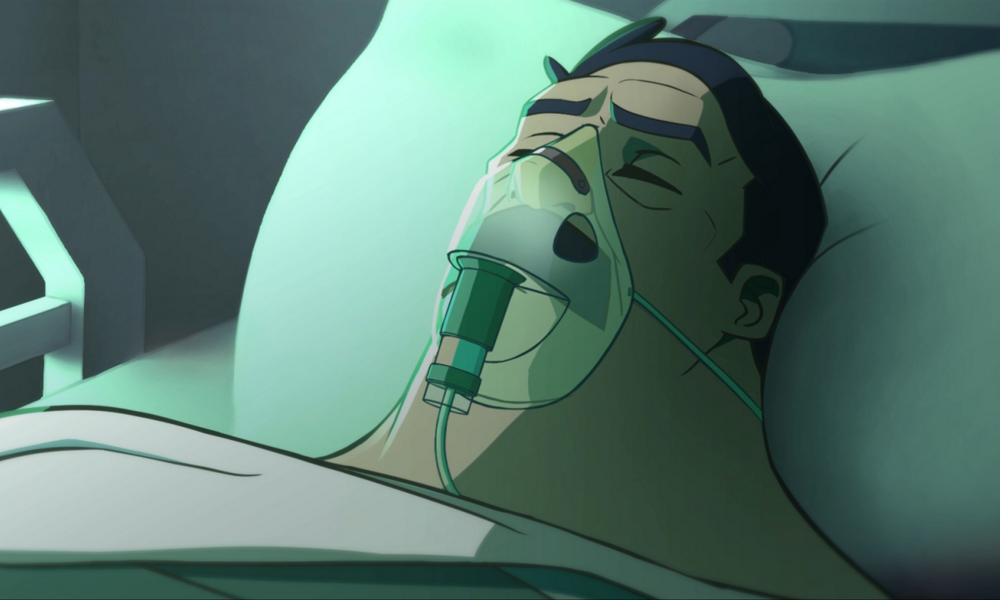 Costa Rican animator Manuel Lopez's beautiful short Memories for Sale is a lovingly crafted, CGI 2D short about a young man who decides to sell his late father' taxicab. The artist, who is a graduate of Veritas University and also goes by Manu Mercurial, recently talked to us about his inspirations and experience of creating this graduation project.
Animag: Congrats on the success of your recent work. Can you tell us about how Memories for Sale came to be?
Manuel Lopez: This story comes from a place close to my heart. As some people who watched the short have figured out, it has a bit of truth about me.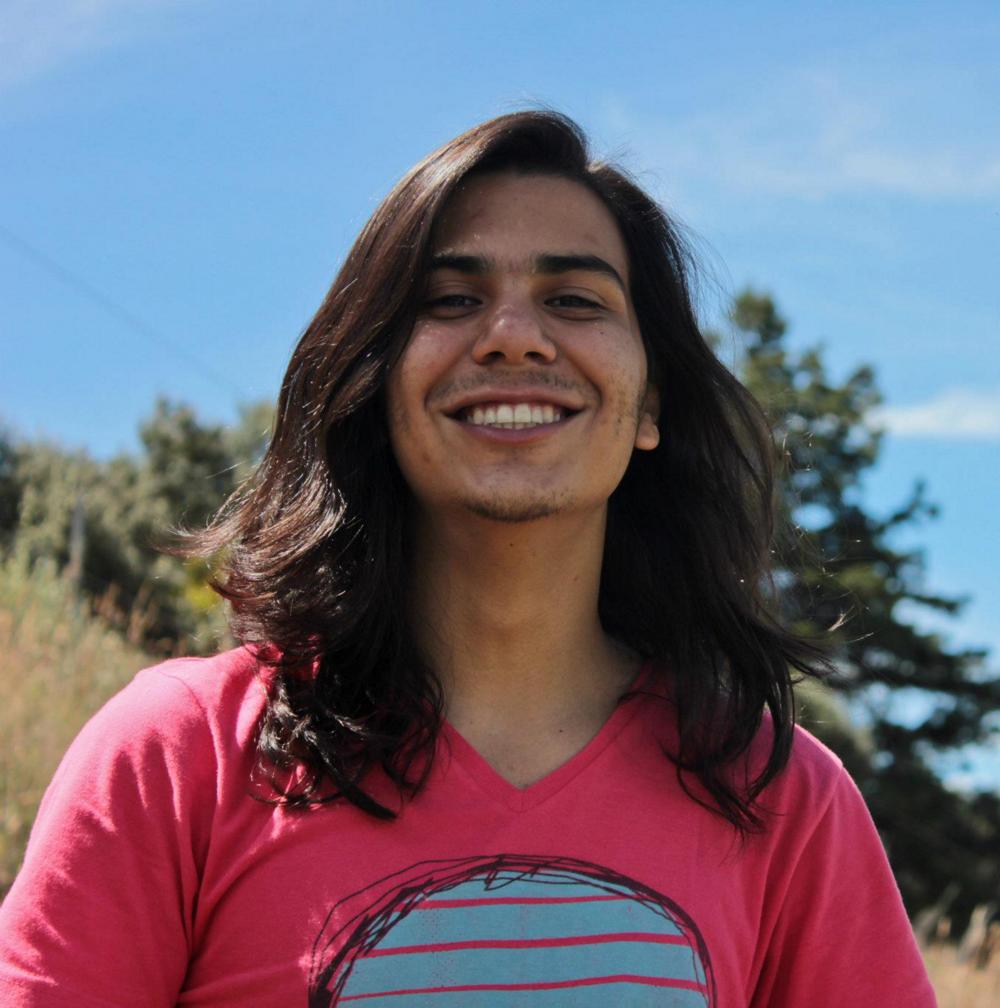 I'm glad to say both my parents are alive and we have a good relationship. When I was six, my mom had an aneurysm rupture. I was faced with having to say goodbye to her since the part of her brain that needed surgery had only a 10% chance of not having permanent damage, and there was a good chance that she could die. This had a huge impact on me. At the same time, my father was an alcoholic most of his life. I'm extremely glad to say that the operation went perfectly fine and my dad stopped drinking over 10 years ago, but these two events were the inspiration to ask myself: "What would've happened if my mom had died in that operation and my dad never stopped drinking?" This created a story based on a character with a grudge who is in search of true forgiveness, where he could understand his father so well he felt there was nothing to forgive anymore.
How long did it take you to finish your short?
[The drawing] with the two fruit guys [below] was a drawing I made in 2015. You can see the anatomy is pretty awful. I didn't pick up a pencil until I was 19, and I'm currently 26. I went through my whole college education convincing myself that, since I was studying for a 3D animation degree, I didn't need to learn how to draw. It was just a coping or defense mechanism to avoid admitting that I was terrible at drawing. I was afraid of the amount of time and hard work it would take to get better at it.
And then in 2017 I got to the end of my college education and I was faced with a choice of what should I do for my graduation short film. But to me this was a bigger question: "What am I truly passionate about?"
The answer was frame by frame 2D animation! Like the thousands of hours of it that I've watched my whole life this was my one true passion. The only reason that I wasn't doing it, was because I was terrified of trying to learn how to draw, and failing. But I took a chance and decided to bite the bullet and dedicate the best part of three years to getting better at this craft. It was a pretty painful process but I never looked back. [The drawing in Memories for Sale] is the result. And I can tell you without a doubt, right now working in 2D animation, and seeing the audience's reaction to my short, I'm the happiest I've ever been in my life!
So my message to anyone who wants to get into 2D or 3D or stop motion or whatever is your calling… get to it! Yes, it's going to be hard. Yes, you're going to fail sometimes, many times! But after failing you'll realize something magical: nothing happens when you fail, you just learn and you get better. And once you've acquired knowledge or a skill then no one can take it away from you. It's a wonderful feeling, and now, I am addicted to it so I want to keep pushing hard cause I still have lots to learn!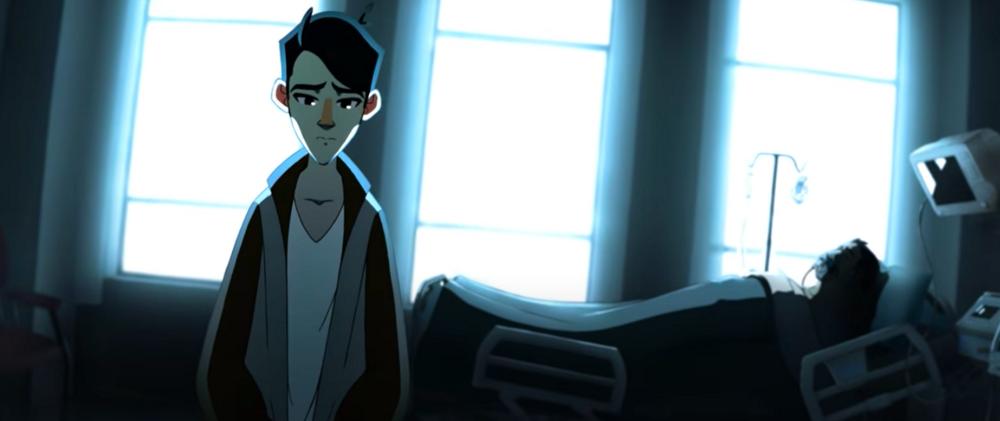 Which animation tools did you use to create the animation? How did you achieve the look?
The entire short film was "tradigitally" drawn, animated and cel-shaded in Clip Studio Paint EX. Backgrounds were also drawn and painted in clip studio, using perspective grids.  For the camera movements and rotations, I was intrigued by how, even since the beginning of 2D animation, animators used perspective to create complex movements and depth drawing the backgrounds over and over again. Here is an example from 1931 that illustrates this: https://youtu.be/L1j7uhwDGsc?t=72
I used the basics of perspective drawing to draw the backgrounds over and over again, creating the illusion of movement. This allowed for a lot of freedom on how I could present my ideas on screen since I could actually think like a filmmaker on where I wanted to place my camera, how I wanted to move it and even what lens I was using in each scene! This was a lot of work, especially since I was doing this all by myself, but it's a love letter to traditional 2D animation nonetheless.
How much did it cost to make?
Aside from tuition cost, since this was my graduation film, most of the help was done for less than people would actually charge and most people helped for free. The biggest investment was catching Florian Calmer to work on my film! I pitched the story to him and he was incredibly generous with his time and understanding of the small budget. Florian is a sound designer (www.florian-calmer.com) who has worked on Disney & Marvel's Rocket & Groot and Antman animated series, videos for Catsuka, and shorts such as Kairos, Mr. Carefree Butterfly, etc. Since the first version of his sound design, I knew we were golden, it was everything I had ever imagined and even better. And it was the perfect companion for the soundtrack I composed.
I can't stress out enough how crucial every single person who helped with this production was, it wouldn't have been possible without all of them and I'm glad I opened up, and asked for help! Sometimes as a director you also want to do everything yourself, but this can sometimes hurt the final product — so it's better to look for people who  synergize with you!
Who are some of your animation heroes? Favorite animated films/series?
Probably my biggest inspiration was the master Satoshi Kon for his storytelling and his movies. I hope one day to be able to create something remotely close to the masterpieces he created in his life. I have always been heavily influenced by anime productions but I don't really draw anime myself, so I wanted to go for a middle ground between Asian and Western animation in the look and feel. And if I'm allowed to name a filmmaker who has done animation, but is famous for his live-action movies, it's Michel Gondry who is definitely one of my biggest influences and several people have told me they can see it in my film — that's the biggest compliment I've gotten.
What kind of reactions have you received to the short?
The response has been overwhelming! As a first-time filmmaker there are times where you ask yourself, "Am I even telling a story? Is anyone going to understand this?" So, it's wonderful to read the hundreds of comments of encouragement and seeing so many people enjoying the story. I don't consider myself an artist, but a storyteller. So the story was my biggest concern and I'm glad people could sympathize with the character and it made them 'feel'. This is my biggest achievement and I want to thank all of you who gave me four minutes of your time so I could tell you a story. As a director you always feel like you could've made it stronger but as of right now I'm really proud of the result, and I hope the next one will be even better!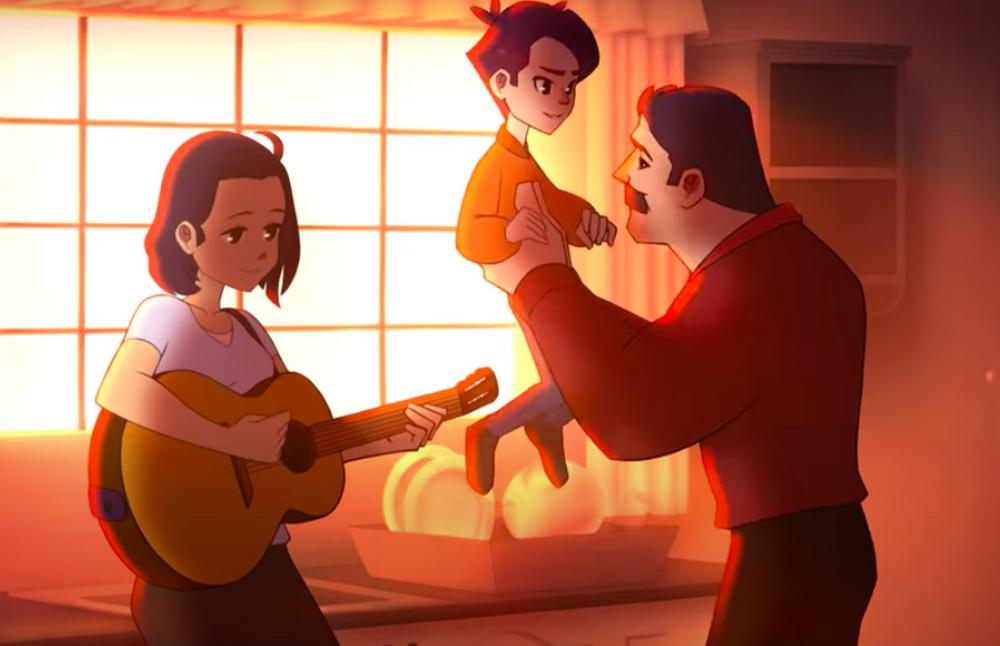 What are you working on now?
I'm proud to announce I'll be part of the team working on Lackadaisy's upcoming animated pilot. This is a project that will be going on for the rest of the year, so I'm drawing cats like crazy and super excited to get animating these wonderful characters. The whole crew has been warm and welcoming, and I know I'll learn a lot during this production so I'm living the dream right now. They have even allowed us to stream our animation, so I will be streaming my work for Lackadaisy live at twitch.tv/ManuMercurial.
What are your future goals?
I believe we are in a time where we can create projects that reach lots of people without having to be part of a major studio, and I get to do this every day now. My goal is to be in the director's chair for one of these. I can't wait to show the world more of my stories! I recently teased an upcoming project I'm working on, Codenamed "Xeraphine."
See more of Manuel Lopez's work by following @ManuMercurial on all platforms (Twitter / Instagram / Twitch ).
Source:www.animationmagazine.net