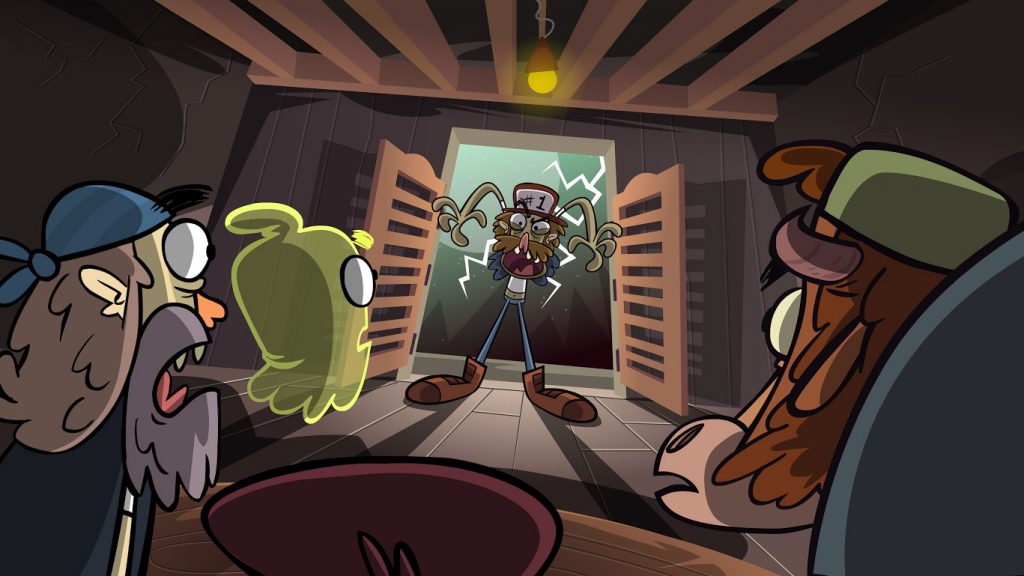 Es la primera producción costarricense que es adquirida por Cartoon Network América Latina


La compañía costarricense Rocket Cartoons concretó la venta de su nuevo especial de Halloween, titulado "Terror en Doomsville", a Cartoon Network América Latina, que saldrá al aire por la señal infantil en octubre 2016.
Este negocio logró concretarse gracias a la participación de la empresa en la feria KidScreen 2016, en Miami, Estados Unidos, en la que la Promotora del Comercio Exterior de Costa Rica PROCOMER) y la Cámara de Tecnologías de información y Comunicación (CAMTIC), acompañaron a cinco empresa nacionales de animación digital.
"Terror en Doomsville" relata las terroríficas pero divertidas aventuras de cuatro camioneros, que sufren a costas de un terrible monstruo que acecha el pueblo de Doomsville. El guión estuvo a cargo de Tommy Donbavand, reconocido escritor de libros de terror para niños y creador de la serie Scream Street, producida por BBC.
Este especial de 22 minutos es la primera producción costarricense adquirida por Cartoon Network América Latina y también la primera ocasión en que una producción animada nacional tendrá una audiencia tan grande. Adicionalmente, el distribuidor irlandés Monster Entertainment ha obtenido los derechos para distribución mundial en el resto de territorios.
La nueva producción se suma al portafolio de shows de Rocket, que incluye series como Ivick Von Salza, Yum Yum and You, Volta Kid (en producción) y el especial navideño "A Christmas with Yum Yum and You".
Leonardo Trinidad, Presidente de Rocket Cartoons, comentó "esta adquisición confirma nuestra posición de liderazgo como productores en la región centroamericana y nos motiva a continuar con nuestra estrategia de crecimiento en propiedad intelectual. Cartoon Network nos ha tratado de maravilla y no podríamos estar más felices de estrenar este proyecto en su canal".
Para Erick Ulate, subdirector de exportaciones de PROCOMER, esta oportunidad de negocio de Rocket Cartoons es vital para el crecimiento y la consolidación de la industria de animación digital que apoyamos en la Promotora, y además, permitirá posicionar a nuestros empresarios como personas creativas, talentosas, y que producen contenido de gran calidad".
Fuente: revistasumma.com
This post is also available in: Español (Spanish)