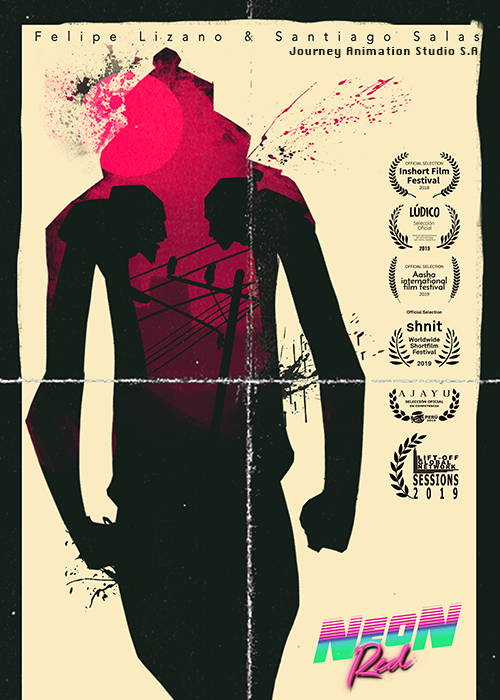 NEON Red
Producer
Journey Animation Studio
Target / Audience
Everyone but kids or fragile stomachs. R-Rated
Format
Digital – 6 Episodes of 22 minutes each / 2D traditional paperless combined with 3D environments.
Distributed by
Journey Animation Studio
Main Broadcasters
-
Neon Red tells the story of Sid a gang member who´s only known family gets killed in a failed drug transaction, Dan and Joseph a pair of cops who got so close to incriminate the ones responsible for so much despair in their city,
Trivia
One of the inspirations that Anthony Hopkins borrowed from for his interpretation of Hannibal Lecter was a friend of his in London who never blinked which unnerved anyone around him.
Goofs
Crawford tells Clarice that Miggs died by swallowing his tongue after Hannibal said something that made him cry. Literally swallowing one's tongue is impossible.